Featured Trailers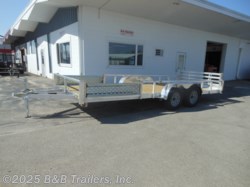 2020 Quality Aluminum 8018ALDX
Aluminum Frame, Wood Deck, Rail Side, Side ATV Ramps, Rear Bi Fold Gate, Spare Tire Carrier, 15" Tires, Spring Axles, 4 Wheel Electric Brakes Questions? 262-673-4100
$4,425.00
View Details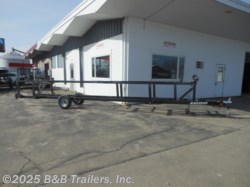 2019 Karavan KPSHD-120
Steel Pontoon Trailer, Scissor Style, Spring Axles, 12" Tires, tongue jack, 45" Inside Pontoons Questions? 262-673-4100
$2,350.00
$2,225.00
View Details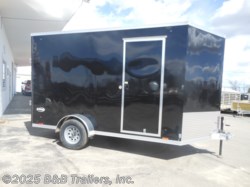 2020 Pace American AEW7x12
Aluminum Frame Trailer, 30" V Nose, 16" O.C. Walls, 24" O.C. Floor and Roof, 3/8" Walls, 3/4" Floor, Screwless Exteior, Side Door, Rear Ramp Door, LED Clearance and Tail Lights Questions? 262-673-4100
$5,535.00
$5,350.00
View Details
Memorial Day Weekend

Friday May 22nd 8 to 2

Saturday May 23rd to Monday May 25th CLOSED

Tuesday May 26th 8 to 5

Dear Valued Customer,

The current environment is presenting us with many new challenges and a world of unknowns. As we have all witnessed, the public health challenges have escalated very rapidly over the last week, as has the response from the federal, state, and local governments.

As a dealer in the trailer industry and a member of our community, it is B&B's obligation to protect our employees, families, and customers.

At this time, B&B will be implementing a closing of our sales facility for a to be determined period of time. During this time we will try to maintain limited sales (Phone Orders, Cash and Carry Parts, Trailer Sales and Repair Capabilities).

To reduce possible COVID-19 exposure, please use email or phone as the primary channel of communication. Our sales team will call you if required or manage requests via e-mail.

- sales@bbtrailers.com

- 262-673-4100

Notes:

- Please call ahead to schedule your trailer repairs. We will monitor phones and email.

- Feel free to browse our lot or website for trailer availability

Thank you for your cooperation and Please stay safe!

Welcome to B&B Trailers, Inc.

B&B Trailers, Inc. is a family owned and operated business, located at 1054 W. Sumner St. (HWY 60) in Hartford, WI. The business was started by Bob and Pat Baus in 1986 selling exclusively for Karavan Utility Trailers. Our line of trailers now consists of Enclosed, Snowmobile, Utility, Equipment, Dump, ATV, Car Haulers, and Boat Trailers.

Since 1986, the business has grown to include many different manufacturers and more than 100 trailers in stock. If we do not have a particular trailer in stock, we will try to get it for you. We aim to please. The business is currently ran by Bob and Pat's son, Jim Baus. Jim, Ben, and Trisha currently handle the daily operations of the business. We enjoy our line of work and we enjoy helping and serving customers with all their hauling needs.

Trailer Financing

Leasing Services, LLC. provides lease financing for business or commercial trailer purchases. Simply contact Leasing Services to get credit approval, once approved select or order your trailer from B&B Trailers, we will submit the trailer paperwork to Leasing Services, they will generate the lease papers and you will be down the road in no time with your new trailer! Leasing Services is a local company with over 30 years of experience in the industry.
Find Your Next Trailer