Featured Trailers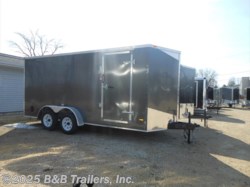 2015 MTI MWT7x16TA2
18" Wedge Nose, 24" OC Floor, Walls, and Roof, 3/8" Plywood Walls, 3/4" Advantech Floor, 2-3500# Spring Axles, 15" Tires, 4 Wheel Electric Brakes, 2 5/16" Coupler. Side Door, Rear Ramp Door
$4,535.00
View Details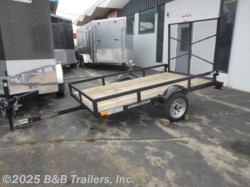 2015 Karavan KEU-2000-60-8
Single Axle utility trailer, wood plank deck, fold down ramp, 2" Coupler, Tube Frame, 4.80x12C Tires
$850.00
View Details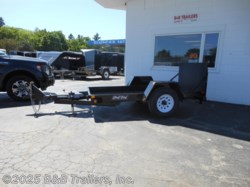 2015 Redi Haul ML5460E
Tiltbed Trailer, 15" Deck Height, 10 degree Load Angle, Steel Deck, 2" Coupler, Torsion Axle, Electric Brakes, ST225 75 R15 tires,
$3,450.00
View Details
4th of July Hours

Fri. July 3rd: 8 to 12

Sat. July 4th: CLOSED

Sun. July 5th: CLOSED

Mon. July 6th: 8 to 5

Welcome to B&B Trailers, Inc.

B&B Trailers, Inc. is a family owned and operated business, located at 1054 W. Sumner St. (HWY 60) in Hartford, WI. The business was started by Bob and Pat Baus in 1986 selling exclusively for Karavan Utility Trailers. Our line of trailers now consists of Enclosed, Snowmobile, Utility, Equipment, Dump, ATV, Car Haulers, and Boat Trailers.

Since 1986, the business has grown to include many different manufacturers and more than 100 trailers in stock. If we do not have a particular trailer in stock, we will try to get it for you. We aim to please. The business is currently ran by Bob and Pat's son, Jim Baus. Jim, Ben, and Trisha currently handle the daily operations of the business. We enjoy our line of work and we enjoy helping and serving customers with all their hauling needs.
Find Your Next Trailer